SPA
Bath-house "Lejasmārtiņi"
Sauna and well-spent leisure time in the picturesque Baldone district. In Lejasmārtiņi you can enjoy the magical Latvian bath ritual, which balances both body and spirit. Certified bathers Inese and Juris restore energy, help release negative emotions and regain strength.
The bathers are convinced that the sauna is more than a pleasant relaxation. A bathing ritual restores the lost energy, harmonizes the physical and spiritual "I", calls for intensive thinking of the care of relationships. In "Lejasmārtiņi" you can enjoy a four-handed massage with a bath broom. The owners share knowledge of how to understand ancestral wisdom through bathing rituals.
Available services:
Bathing ritual for family, birthday ritual, child baptism, bathing ritual for a couple, healing ritual, energetic ritual (ritual massage), clearing thoughts and reducing stress, relaxing bathing ritual with one bather, bathing with family and friends, bridal bathing ritual.
Contact information:
"Lejasmārtiņi", Baldones pagasts, Baldones novads, LV-2125
+371 29242757
info@lejasmartini.lv
www.lejasmartini.lv
LAT:56.7028, LON: 24.3680
---
Holiday and bath-house "Forest Retreat" ("Baldones Meža māja")
The holiday house "Forest Retreat" (in Latvian - "Baldones meža māja") offers relaxation and accommodation in a beautiful spruce and pine forest, where the vibrant fresh air will surprise people tired of the city.
For bathing ritual lovers, the holiday house offers Latvian style sauna, birch brooms, salt/coffee scrub, lounge and aromatic herbal tea. An outdoor terrace and a tub with warm or cold water at the guests' discretion for the enjoyment of scents and sounds of nature, lazy conversations, observation of pine trees, the moon and the stars.
The fireplace hall is suitable for celebrations and can easily accommodate up to 30 guests. A kitchen corner and grill are available on the outdoor terrace. Boarding services are available.
There are 4 bedrooms for up to 16 people.
Number of guests: 30
Beds: 16
Contact information:
Ķeguma prospekts 28,
Baldone, LV 2125, Latvia
+371 29545201
www.Naturehouselatvia.com
contact@naturehouselatvia.com
LAT: 56.7416, LON: 24.4233
---
Guest house "Mežkalni"
Guest house "Mežkalni" is in a beautiful pine forest about 40 km from Riga near the popular Riekstukalns skiing slopes close to Baldone Observatory and Mercendarbe Manor. The guest house offers a sauna and has a small water reservoir. Clean air, calmness, and stillness – all thanks to the coniferous woodland and a sufficient distance from the big cities. A great place to relax from everyday haste and rejuvenate. The location is also suitable to hold various seminars – we offer a projector, screen, and Wi-Fi. "Mežkalni" is an ideal place for celebrations; thanks to the atmosphere of the beautiful forest it is especially suitable for weddings.
On the first floor of the two-story guest house is a banquet hall, kitchen, sauna, shower, and toilet; on the second floor are 5 rooms, all equipped with toilet and 3 of them also with a shower. Rooms in the attic are also available if extra beds are needed. From the kitchen and living room, there is an exit to the terrace, which offers a beautiful view of the water reservoir surrounded by forest.
Number of guests: 45
Beds: 19 + 6 extra beds
Contact information:
"Mežkalni", Baldones pagasts, Baldones novads, LV - 2125
(+371) 26 419 464
info@mezkalni.lv
www.mezkalni.mozello.lv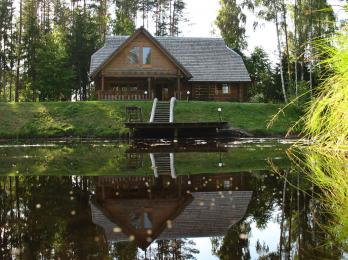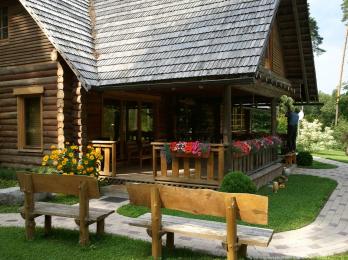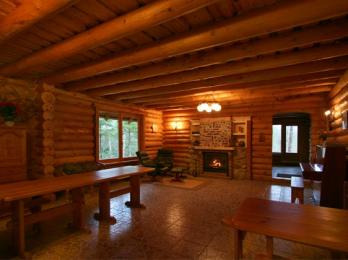 ---
Holiday house "Mežvītoli"
The holiday house "Mežvītoli" is located almost 40 km from Riga and 4 km from the centre of Baldone city in the direction of the Daugmale city not far from the popular Riekstukalns and Mežkalni skiing trails next to one of the most valuable architectural monuments of Baldone district - Mercendarbe Manor. The holiday house is in a quiet both by private and public transport easily accessible location.
"Mežvītoli" offers accommodation, space for celebrations, aromatic relaxation in a bath-house, fishing and swimming in the nearby water storage. Accommodation is available in 2 rooms with space for 4 to 12 people
Number of guests: 20
Beds: 12
Contact information:
Mežvītoli, Baldones novads, Mercendarbe, LV-2125
mezvitoli@gmail.com
twitter.com/PirtsMezvitoli
+371 26173998/ +371 26202288